Student Voices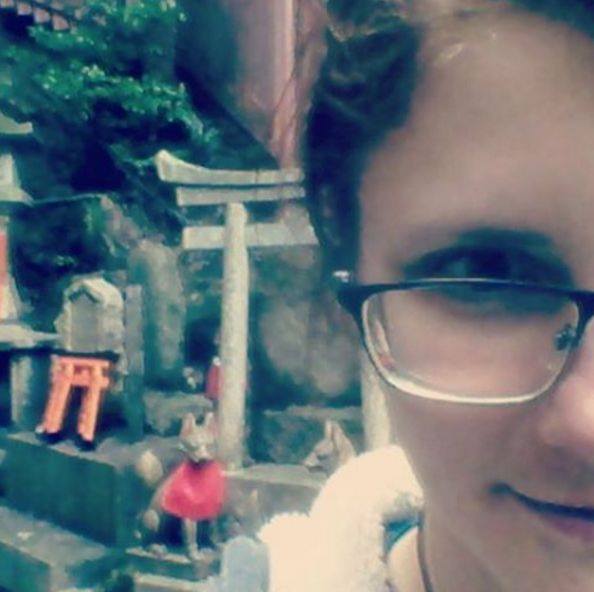 Ms. Reka Farkas
♦Proficiency: JLPT N3 (Listening & Reading)
♦Duration: Five months
♦Pre-Speaking Test: Lower Intermediate (12 points)
♦Post-Speaking Test: Lower Advanced (23 points)
1. Why did you choose Wasabi to learn Japanese?
I got to know Wasabi through online interaction. I have been wanting to do find online tutors before because my work as a teacher dictates that I work when traditional schools have teaching hours. However, what set Wasabi apart from the rest for me was that I could talk to 'real' and 'everyday' people living in Japan who, like me, have taken on this job to get to know people from other cultures and to expand their interests in a way they otherwise would not have been able to.
2. How do you like Wasabi's tutors?
As I mentioned in the previous question, the tutors were one of the main reasons for my choosing this online school. They are very kind, patient, and informative. Always helpful and supportive, I learned not only how to better express myself in spoken Japanese with them, but all sorts of other, little everyday things like cooking tips, what everyday Japanese life is like and a myriad of other things you simple can't learn in any other way.
3. How do you like Wasabi's learning materials?
The learning materials are very clear, easy-to-follow, and goal-orientated. They cover not only the practical (ever-so-important) use of grammar I would otherwise only be drilling and never being able to use, but also reading up-to-date, modern materials and helping the student to become more and more able to interact with native speakers in a natural setting, something that I find usually lacking in other courses and materials.
4. What point would you like Wasabi to improve?
I know it is rather difficult to manage, but an idea of having not only one lovely teacher for each student might be a good idea. Due to my own schedule mess, I needed to change teachers, and while I did miss having my first teacher, it was really good for me to renew this sort of connection and hear another manner of speaking, communicating and background. For example, I'm always told that the dialects in Japan vary greatly, and this makes me rather nervous, especially as I've come across it. Many people say 'just learn the standard', but I would be happier if I were 'exposed' to more and more so that if I do meet a person with a strong dialect, then I won't have problems. And, at any rate, I love the idea that one country has so many variations in its language. I think this is a beautiful thing and something all learners of the language should also be taught. Of course, perhaps no strong dialects for beginners, but from the intermediate level, I think this would be important.
5. Have you found improvement in your Japanese?
I am very happy with my improvement. Surprised, honestly. I have not been able to, to my great sadness, focus completely on studying for various reasons, however the improvement is still there simply because of the excellent teachers and materials that I can follow even when I'm hideously tired! It's not so much my own effort but the super work of my teachers, I think!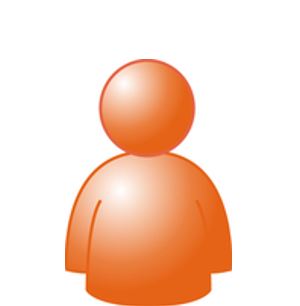 Ms. Beverly Yeh
♦Proficiency: Entry (*Below JLPT N5 Level)
♦Duration: 12 months
♦Pre-Speaking Test: None 
♦Post-Speaking Test: Lower-Intermediate (11 points)
1. Why did you choose Wasabi to learn Japanese?
Before moving to Japan, I could read Chinese hanzi, some Japanese kanji, hiragana, and katakana. These basic skills were helpful towards reading and understanding basic Japanese, but I never had an opportunity to speak Japanese back home. While I could certainly continue self-teaching myself Japanese through textbooks, I wanted to improve my Japanese speaking and communication skills while living in Japan as an ALT. Making new friends or language partners would have been the most ideal situation, but I was unsure of whether my living situation and/or work life would make it feasible to do so. Thus, Wasabi was the best guarantee of convenience and flexibility.
2. How do you like Wasabi's tutors?
I was paired with Kanto-sensei and tutored once by Dan Matsumoto when Kanto-sensei was unavailable. My Wasabi tutors were non-judgmental towards my skill-level in Japanese, and I felt both Kanto-sensei and Dan gave praise and feedback at the appropriate times to help me improve. In addition, my tutors were professional and organized. Kanto-sensei would always message me 5-10 minutes before my start time to confirm our lesson, and he would introduce the next week's topic with me before ending our lesson.
What makes Wasabi unique is the opportunity for the younger generation to connect with the older generation of Japan. My free-talk sessions with Kanto-sensei had topics ranging from his life as a chemistry teacher to making manjuu, and over the course of my time with Wasabi, I felt like I had a Japanese grandfather. Skype tutoring has the potential to feel awkward and distant, but I had no uncomfortable experiences during my tutoring sessions.
Overall, I found Wasabi to be communicative, supportive, and professional. Although there are so many ways for a Skype lesson to fail due to technological problems, I never found technology a deterrent to my lessons. Plus, Wasabi even has a "Wasabi Support" contact on Skype, who can always be reached if there are any issues during a lesson!
3. How do you like Wasabi's learning materials?
The Curriculum Worksheets are clearly written, and I personally liked how much extra space there was around the worksheet to handwrite my notes. My tutor would also supply me with more information beyond the worksheets, such as context of certain phrases and even new vocabulary. What I enjoy most about Wasabi's learning materials, however, is the plethora of learning materials provided in the blogs and website. There are many links to short stories and easy-to-read news articles, and there seems to be a focus on making Japanese language learning accessible to anyone, particularly in teaching someone how to self-learn Japanese.
4. What point would you like Wasabi to improve?
Homework using the material on the blog pages would be an extra plus to the lessons, especially since so many resources seem to be hidden in the Wasabi blogs! However, I want to stress that practicing outside of class is really the key to mastery. My current work situation as an elementary school ALT requires me to speak Japanese with my students and teachers on a daily basis, which really helped me to recognize, review, and use sentence patterns from the Wasabi curriculum.
5. Have you found improvement in your Japanese?
Overall, yes! Prior to coming to Japan, my proficiency was slightly below JLPT N5, but I am currently around JLPT N4. The all-Japanese environment of Wasabi's lessons was a large contributing factor to my improvement in my Japanese. Plus, having lessons focused on speaking reinforced my reading and writing skills overall. I still find Japanese grammar to be my weakness, but I did not sign up for Wasabi to sound like a textbook while speaking. Today, I feel that I have more confidence in communicating in Japanese and listening for patterns in conversations. Most importantly, I am much less afraid to make mistakes while speaking in Japanese!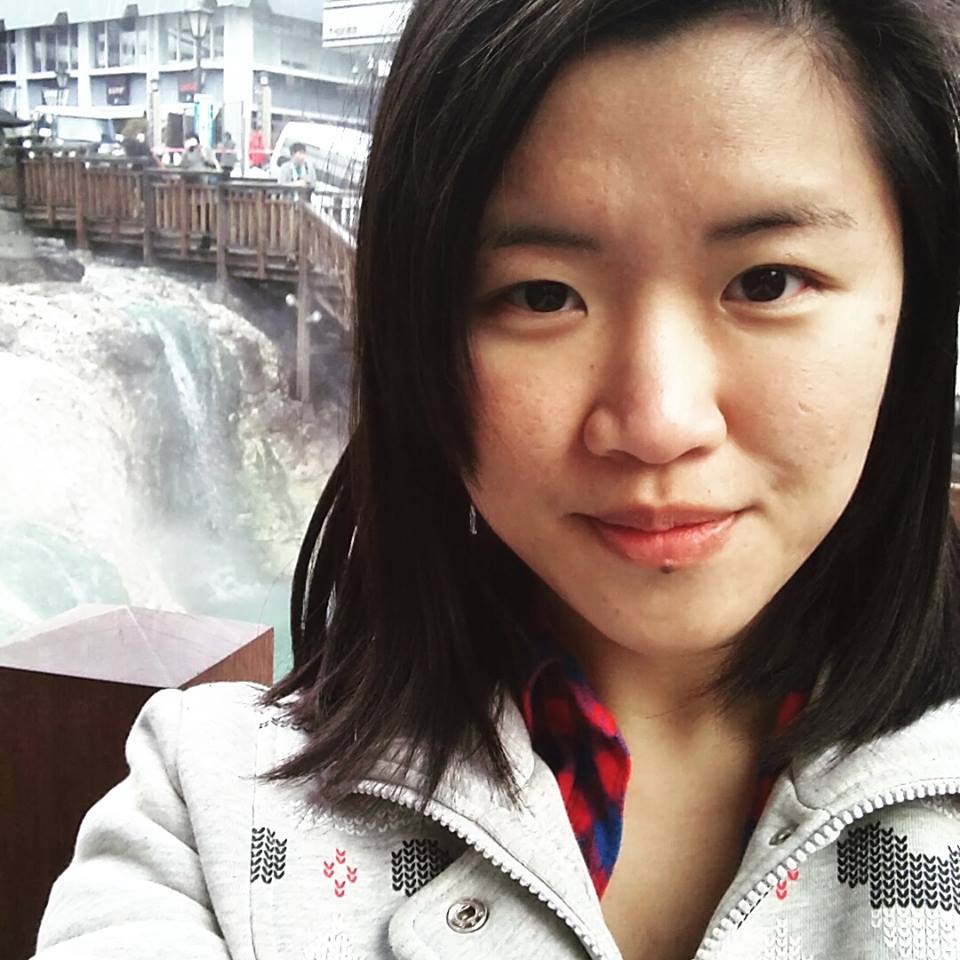 Ms. Teresa Fong
♦Proficiency: JLPT N4 (Listening & Reading)
♦Duration: 12 months
♦Pre-Speaking Test: Lower Intermediate (13 points)
♦Post-Speaking Test: Intermediate (15 points)
1. Why did you choose Wasabi to learn Japanese?
Before moving to Japan, I knew I wanted to improve my language skills as much as possible; however, I also knew that I do not have in my possession the strength to continuously and steadily dedicate my time to my studies. When I learned about Wasabi, I thought it was the best solution for my character flaw and me! The weekly lessons helped to push me to face my goal. Even better, I saved time with the benefit of being tutored right at the comfort of my home.
2. How do you like Wasabi's tutors?
I absolutely love all my tutors. I am closest with Ms. Taeko with whom I enjoyed a wide range of topics that inevitable led to food! In addition to being an excellent cook, she also is one of the most patient and understanding person I have ever met. She was a wonderful tutor to me and understood my needs when learning.
3. How do you like Wasabi's learning materials?
Wasabi's learning materials are wonderfully categorized according to levels and subjects. If I knew I wanted to improve on a certain grammatical point, there is a lesson plan based on that one point. If I just wanted to read current news and discuss about it, I could also do that.
4. What point would you like Wasabi to improve?
I think a good addition to Wasabi is a homework section. I found there were times during my year with Wasabi that I would have a lesson and forget about Japanese until the next lesson. If a tutor could assign homework to me, I think that would make my learning a bit more active. Wasabi could have a database of homework sheets and their answer key for students to learn on their own as a supplement to the lesson.
5. Have you found improvement in your Japanese?
I have. I can read a lot more smoothly than I originally did and I am not afraid to give my opinion in Japanese. I have gained confidence through Wasabi.
*More coming soon…