According to the 7%-38%-55% Rule stated by Albert Mehrabian, when people receive an ambiguous message, people interpret it by using this criteria with the ratio; words accounts for 7%, tone of voice accounts for 38%, and body language accounts for 55% of that. Also, as this word; poker face indicates, we can identify what you think, want to say, and want to do through your body language. Namely, if what you are saying didn't match with your body language, your audience might get confused or misunderstand your speech. In order to avoid such a situation, you are going to learn how a Japanese native speaker makes his body language, especially for how you should move your hands.
Master Natural Japanese Body Language
Learning Material for Your Body Language
Newsroom revolution — empowering the people | Jun Hori | TED Kyoto 2013
TED Talks is one of the best learning materials to know the real Japanese. We will utilize the one given by Mr. Jun Hory in TED Kyoto 2013.
How a Japanese native speaker makes his body language
Standard position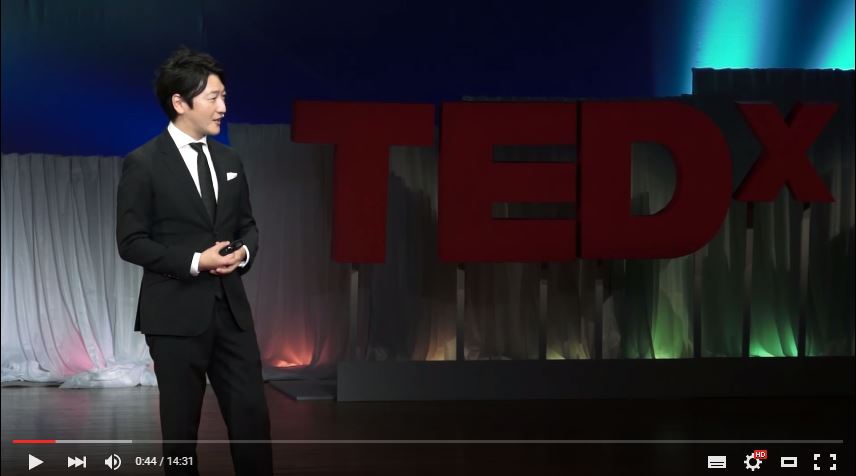 If you have a tough time with what to do with your hands, I can say that holding them in front of you is the standard position. Then, you can make your body language depending on the context, and you can go back there once it is done.
Counting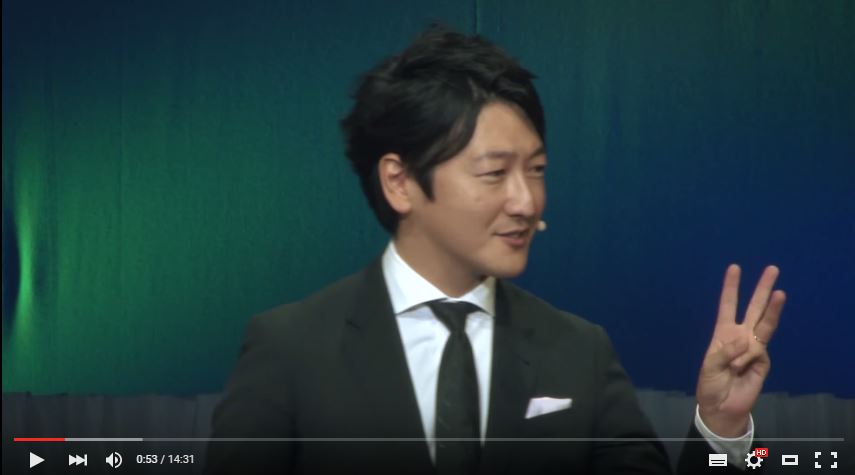 When you talk about something related number, you can show it with your fingers. For example, if you said, "Today, I would like to explain 3 points about how to make a body language", your hands could show 3 with your fingers as the picture shows.
Emphasis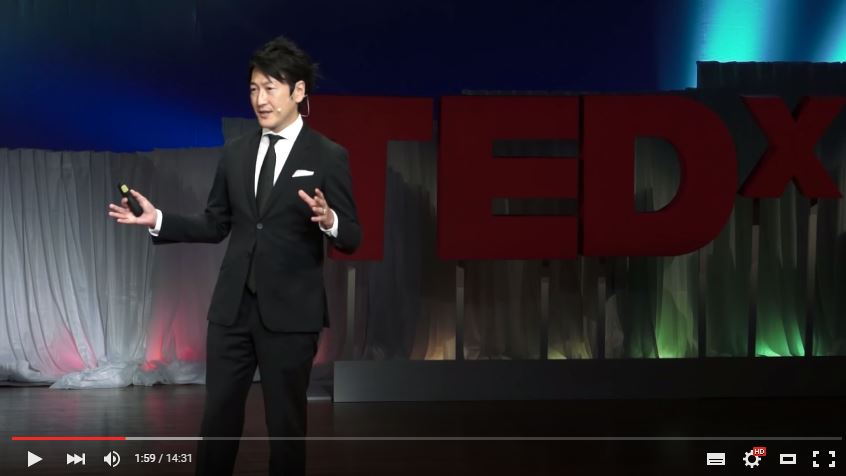 Basically if your hands expanded over the breadth of your shoulders, your audience would think it was something different. Thus, you should do so when you need to emphasize something.  
Point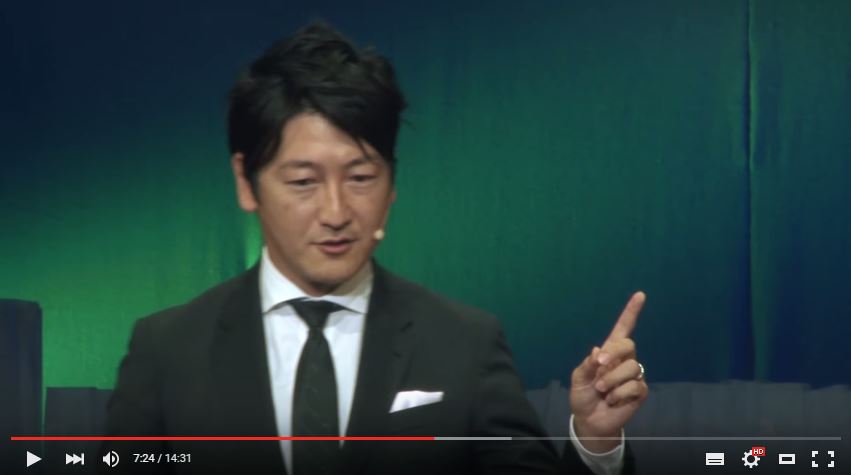 This is similar to the concept of the emphasis. When you need to emphasize or point out something, you can express them by your forefinger.  
Insistence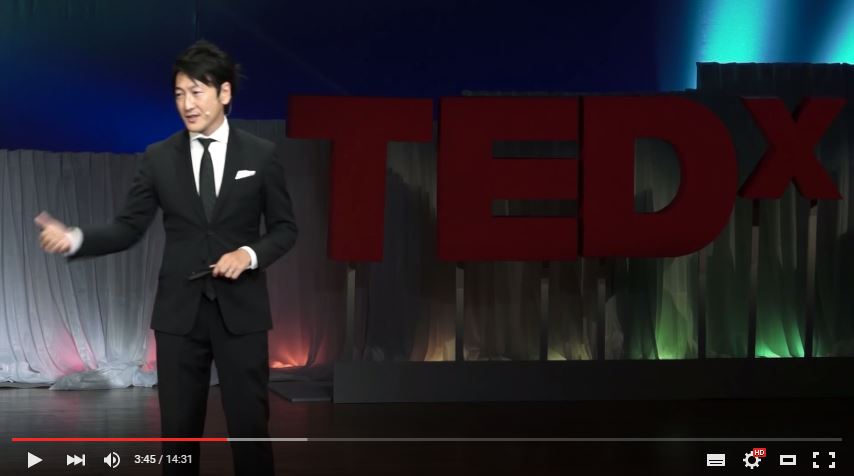 If you have difficulty in understanding this body language, please check the video from 03:40 to 03:50. He was swinging his hand during speaking the sentence which he wanted to insist. People will feel your power and seriousness from that.
Imitation
In the picture, he imitated to call someone with his hand. The body language of the imitation may give you a sense of presence that you feel as if you were really in the situation.
Clarification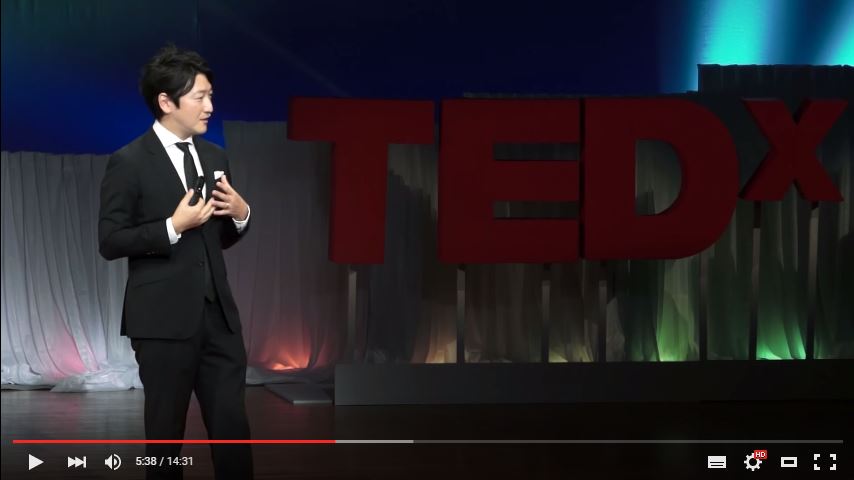 In the picture, he said "we…." while pointing to himself by his hands. Similarly, you can point to your audience when you talk to them or ask questions. That way, your audience can easily understand what you are talking about and to whom you are talking.
Conclusion
As I mentioned in the first place, your body language speaks more loudly than you speak. I highly recommend you to incorporate a body language with your presentation. On the other hand, a good body language can be hardly made ad lib. That is one of the advanced techniques. You may need to practice it while reading out your script. However, if you present your speech with a proper body language, your speech will be persuasive and appealing. It's worth taking time to practice this. Please try it and make your speech amazing.
Recommended Link
For Your Japanese Script, imitate Great Speakers
Big Key for Your Japanese Speech; 間 (Ma) Timing
Author and English Editor
Author – Takuya Tokiwa
Takuya is the co-founder, Project Director of Wasabi and a serial entrepreneur in the education field. He is utilizing all of his knowledge and experiences for innovating Japanese learning.
English Editor – Reka, Blue Kangaroo
Reka has been working as a native English teacher for the past 4 years and teaching students of all ages, background and ability, from 8-88 years of age, from absolute beginner to fluent. If you have any inquiry related English, please visit her website.
Recommended Links