It is said that Japanese people are shy and not good at expressing their feelings. However, Japanese language has various emotional adjectives. The followings are basic ones. Let's learn them and express your feelings in Japanese. *() means (formal) or  (casual / formal) 
Sponsored Links
12 Emotional Adjectives: Try to Express Your feelings in Japanese 
Positive Feelings in Japanese
嬉しい / glad, happy
| | |
| --- | --- |
| 嬉しい( です)。 | I'm glad / happy. |
| 会えて嬉しい(です)。 | I'm glad / happy to meet you. |
| 今日が一年で一番嬉しい(です)。 | Today is the happiest day of the year. |
楽しい / enjoyable
| | |
| --- | --- |
| 今日は楽しかった(です)。 | I had a very good time today. |
| 野球は楽しそう(だ / です)。 | Baseball looks fun. |
| 田中さんは一緒にいてとても楽しい(です)。 | Mr. Tanaka is great fun to be with. |
面白い / interesting, amusing, entertaining, exciting
| | |
| --- | --- |
| その本は面白い(です)。 | The book is interesting. |
| このマンガは面白い(です)。 | This manga is exciting. |
| 面白い映画だった。 | It was an entertaining movie. |
かわいい / cute, pretty
| | |
| --- | --- |
| 私の妹はかわいい(よ / ですよ)。 | My younger sister is pretty. |
| かわいい猫(だね / ですね)。 | It's a cute cat, isn't it?  |
| かわいい! | How cute! |
きれい / beautiful
| | |
| --- | --- |
| きれい(だよ / ですよ)。 | You are beautiful. |
| この花はきれい(だね / ですね)。 | This flower is beautiful, isn't it? |
| あのきれいな人は誰(ですか)? | Who is that beautiful woman? |
頼もしい / reliable, dependable
| | |
| --- | --- |
| 頼もしい(です)。 | You are dependable. |
| 高橋さんは頼もしい同僚(だ / です)。 | Mr. Takahashi is a reliable coworker. |
| 彼は頼もしい(ね / ですね)。 | He is dependable, isn't he? |
Negative Feelings in Japanese
寂しい / lonely
| | |
| --- | --- |
| 寂しい(です)。 | I'm lonely. |
| 一人で寂しい(です) 。 | I am alone and lonely. |
| 佐藤さんがいなくなると寂しい(よ / です)。 | I will miss you (Mr. Sato). |
怖い / terrible, fearful, horrible
| | |
| --- | --- |
| 怖い(です)。 | I'm scared. |
| ヘビが怖い(です)。 | I'm afraid of snakes |
| 砂漠は山よりも怖い(です)。 | A desert is more horrible than a mountain |
悲しい / sad
| | |
| --- | --- |
| 悲しい(です)。 | I'm sad. |
| 悲しいけど、その話は本当(だよ / です)。 | Sadly, the story is true. |
| 急に悲しくなって(きた / きました)。 | I suddenly became sad. |
つらい / tough, painful, bitter
| | |
| --- | --- |
| これは今までで一番つらい仕事だった。 | This is the toughest work I have ever done. |
| 泣くのを見るのはつらい(よ / です)。 | It's painful to see you crying.  |
| 彼女と別れるのはつらかった(です)。 | It was heartbreaking to part with her. |
うらやましい / envious, jealous 
| | |
| --- | --- |
| ああ、うらやましい! | How I envy you! |
| 鈴木さんがうらやましい(です)。 | I'm envious of Mr. Suzuki. |
| 私は姉に嫉妬して(いた / いました)。 | I was jealous of my older sister. |
かわいそう / poor, pitiful 
| | |
| --- | --- |
| かわいそうに。 | What a pity! |
| 佐藤さんがかわいそう(だよ / ですよ)。 | I feel sorry for Ms. Sato. |
| かわいそうだから、これをあげるよ。 | I will give you this out of charity. |
Conclusion
When you speak in your second language, we think it is better that you straightforwardly express your feelings in order to avoid miscommunication.  Let's try to use the above phrases!
Recommended Links
14 Romantic Phrases: How to Propose to a Girl in Japanese
24 Phrases: How to Say "I'm Not Feeling Well" in Japanese
For Girls, How to Propose to a MAN in Japanese
Would You Like to Have a Native Tutor Guide You?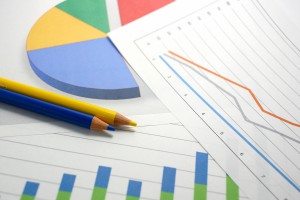 Since we are providing online lessons, you can learn Japanese with native speakers and our well-designed curriculum from anywhere in the world. Our lessons are;
-One on one lessons for 50 minutes once a week
-JPY5,800 (USD 47 or EUR 42 -20th June 2015) per month
-Continuous support from the same tutor
-Regular lesson time selected by users
We can be sure that your Japanese will enhance further. Please join in Wasabi today via the following.