Before starting the exercise for expressing a sequence of states and verbs: 「te-form」, please clarify any doubts you may have about the grammatical rules by referring to your grammar guidebook or dictionary. The Instantaneous Composition Method requires you to compose sentences with the target sentence pattern(s) over and over in order to use them almost effortlessly. You should already have the necessary knowledge.
Reference

Genki I – Lesson 6 and 7: te-form
Tae Kim's Guide – Compound Sentences
Sponsored Links
Instantaneous Composition Exercise for Expressing a Sequence of States and Verbs: 「te-form」
This is not a translation exercise. This is the Instantaneous Composition Exercise. As if a reflexive action, try to create an equivalent Japanese sentence shortly after reading an English script. Try not to think for more than three seconds.
Audio File
English and Hidden Japanese Scripts
 1. 
Hiragana is easy and useful.
ひらがなは簡単で、便利です。
 2. 
Kimura-san is famous and polite.
木村さんは有名で、丁寧です。
 3. 
The park is quiet and beautiful.
公園は静かで、きれいです。
 4. 
Tomatoes are red and delicious.
トマトは赤くて、おいしいです。
 5. 
Cars are big and heavy.
車は大きくて、重いです。
 6. 
Manga is interesting and enjoyable.
マンガは面白くて、楽しいです。
 7. 
(I) met (my) friend and talked with (him/her).
友だちに会って、話をしました。
 8. 
(I) swam and ran yesterday.
昨日は泳いで、走りました。
 9. 
(I will) read and sell the book.
本を読んで、売ります。
 10. 
(I will) go to (my) teacher's house and study.
先生の家に行って、勉強します。
Recommended Links
How to Proceed with the Instantaneous Composition Method
Would You Like to Have a Native Tutor Guide You?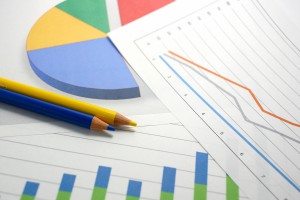 Since we are providing online lessons, you can learn Japanese with native speakers and our well-designed curriculum from anywhere in the world. Our lessons are;
-One on one lessons for 50 minutes once a week
-JPY5,800 (USD 47 or EUR 42 -20th June 2015) per month
-Continuous support from the same tutor
-Regular lesson time selected by users
We can be sure that your Japanese will enhance further. Please join in Wasabi today via the following.