Before starting the exercise for relative clauses, please clarify any doubts you may have about the grammatical rules by referring to your grammar guidebook or dictionary. The Instantaneous Composition Method requires you to compose sentences with the target sentence pattern(s) over and over in order to use them almost effortlessly. You should already have the necessary knowledge.
Reference

Genki II – Lesson 15: Using sentences to qualify nouns
Tae Kim's Guide – Relative Clauses and Sentence Order
Sponsored Links
Instantaneous Composition Exercise for Relative Clauses
This is not a translation exercise. This is the Instantaneous Composition Exercise. As if a reflexive action, try to create an equivalent Japanese sentence shortly after reading an English script. Try not to think for more than three seconds.
Audio File
English and Hidden Japanese Scripts
 1. 
The person who wears blue clothes is Tanaka-san.
青い服を着ている人は田中さんです。
 2. 
The person who opened the door is Suzuki-san.
ドアを開けた人は鈴木さんです。
 3. 
(My) older brother who is washing his car is busy.
車を洗っている兄は忙しいです。
 4. 
The meal, which my mother made, is delicious.
お母さんが作ったごはんは美味しいです。 
 5. 
The camera, which my father gave me, looks cool.
お父さんがくれたカメラはかっこいいです。
 6. 
The photo, which Nomura-san took, is beautiful.
野村さんがとった写真はきれいです。
 7. 
The sweater (I) bought last week was expensive.
先週買ったセーターは高かったです。
 8. 
Kato-san who was (my) friend moved.
友だちだった加藤さんは引っ越しました。
 9. 
(My) younger sister who was a doctor became sick.
医者だった妹は病気になりました。
 10. 
Kuroda-san who was a teacher studied every day.
先生だった黒田さんは毎日勉強をしました。
Recommended Links
How to Proceed with the Instantaneous Composition Method
Would You Like to Have a Native Tutor Guide You?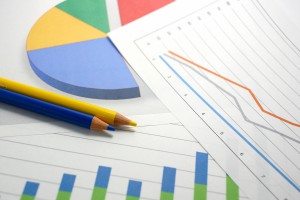 Since we are providing online lessons, you can learn Japanese with native speakers and our well-designed curriculum from anywhere in the world. Our lessons are;
-One on one lessons for 50 minutes once a week
-JPY5,800 (USD 47 or EUR 42 -20th June 2015) per month
-Continuous support from the same tutor
-Regular lesson time selected by users
We can be sure that your Japanese will enhance further. Please join in Wasabi today via the following.