Before starting the exercise for expressing similarity or metaphor  「よう」「みたい」, please clarify any doubts you may have about the grammatical rules by referring to your grammar guidebook or dictionary. The Instantaneous Composition Method requires you to compose sentences with the target sentence pattern(s) over and over in order to use them almost effortlessly. You should already have the necessary knowledge.
Reference

Genki II – Lesson 17: ~みたいです and Lesson 22: ~のような / ~のように
Tae Kim's Guide – Various ways to express similarity and hearsay
Sponsored Links
Instantaneous Composition Exercise for Expressing Similarity or Metaphor  「よう」「みたい」
This is not a translation exercise. This is the Instantaneous Composition Exercise. As if a reflexive action, try to create an equivalent Japanese sentence shortly after reading an English script. Try not to think for more than three seconds.
Audio File
English and Hidden Japanese Scripts
 1. 
Hamada-san is like a student.
浜田さんは学生のようです。
 2. 
Matsumoto-san is like a teacher.
松本さんは先生のようです。
 3. 
(It's) like a dream.
夢のようです。
 4. 
Today is like (a) summer (day). 
今日は夏のようです。 
 5. 
This train is like the wind. 
この電車は風のようです。 
 6. 
This apple is as sweet as (if it was) sugar. 
このリンゴは砂糖のように甘いです。 
 7. 
Suzuki-san is as kind as (if he was my) father. 
鈴木さんはお父さんのように優しいです。 
 8. 
Tanaka-san reads books aloud as (if he is) singing. 
田中さんは歌うように本を読みます。 
 9. 
Ichiro runs as (if he) flies 
イチローは飛ぶように走ります。 
 10. 
(I) slept as (if I) died. 
死んだように寝ました。 
Note
「よう」 and 「みたい」 are interchangeable. However, 「みたい」 is more casual and generally used in spoken language. Here, we're following the formal one. One important thing is when you modify a noun, the inflection is different. In regards to 「よう」, You need to attach 「の」 to a noun as follows:
Inflection

お父さん

の

ようだ vs. お父さんみたいだ
Recommended Links
How to Proceed with the Instantaneous Composition Method
Would You Like to Have a Native Tutor Guide You?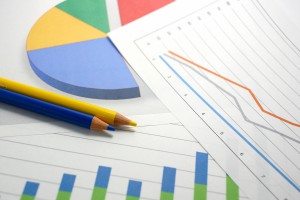 Since we are providing online lessons, you can learn Japanese with native speakers and our well-designed curriculum from anywhere in the world. Our lessons are;
-One on one lessons for 50 minutes once a week
-JPY5,800 (USD 47 or EUR 42 -20th June 2015) per month
-Continuous support from the same tutor
-Regular lesson time selected by users
We can be sure that your Japanese will enhance further. Please join in Wasabi today via the following.