Sponsored Links
Program: ウェザーリポート, Personality: 茂 ショウゴ
Slow Speed

Slow Speed with Pauses

Natural Speed

Natural Speed with Pauses

Japanese Script
お送りしたのは、ジギーで、ワン・ナイト・スタンド、曲紹介に誤りがありました。お送りしたのはジギーで、ワン・ナイト・スタンドでした。時刻*1 は5時9分を回っています。ここからはFMしまばらウェザーリポートをお送りします。まずは本日水曜日、今日これからのお天気です。今日これからのお天気は晴れ時々曇り*2、この後の予想最高気温は24度です。9月5日、明日木曜日のお天気です。明日木曜日は、晴れ時々曇り、明日の予想最高気温は30度、予想最低気温22度、降水確率10%です。9月6日金曜から11日水曜までのお天気です。
English Translation
Title: Weather Report Personality: Shige Shōgo
What we broadcasted was "One Night Stand" by Ziggy; there was an error in the song introduction. Our broadcast was "One Night Stand" by Ziggy. The time*1 has turned to 5:09. Now we will broadcast the Shimabara FM weather report. First, today, Wednesday's weather from here-on-out; Today's weather from now is sunny to party-cloudy*2 The expected high is 24°C. Tomorrow, Thursday, September 5th's weather; Tomorrow, Thursday, will be mostly to partly-sunny. Tomorrow's expected high is 30°C, the expected low is 22°C, and the chance of precipitation is 10%. Next, the weather from Friday September 6th until Wednesday the 11th;
Notes: Japanese Grammar and Vocabulary
1. 「時刻」 is a moment of time as opposed to 「時間] which has a comprehensive meaning of time. It is used when we need to mention particular time such as 「出発時刻」 "departure time".
2. 「晴れ時々曇り」 literally means "sunny, sometimes cloudy".
Recommended Links
How to Proceed with the Read-Aloud Method
Would You Like to Have a Native Tutor Guide You?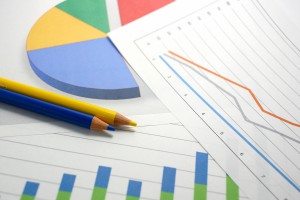 Since we are providing online lessons, you can learn Japanese with native speakers and our well-designed curriculum from anywhere in the world. Our lessons are;
-One on one lessons for 50 minutes once a week
-JPY5,800 (USD 47 or EUR 42 -20th June 2015) per month
-Continuous support from the same tutor
-Regular lesson time selected by users
We can be sure that your Japanese will enhance further. Please join in Wasabi today via the following.