Sponsored Links
Program: ウェザーリポート, Personality: 村上隆二
Slow Speed

Slow Speed with Pauses

Natural Speed

Natural Speed with Pauses

Japanese Script
島原の午後3時の気温は12度でした。警報・注意報は現在出ていません。今日のお天気です。北西の風、曇りでしょう。明日は北西の風、曇りで、昼過ぎから晴れでしょう。明後日は北西の風のち西の風、曇り時々晴れ*1でしょう。雨の確率、夕方6時まで30%、夕方6時から明日午前0時、20%、明日午前0時から午前6時は10%、明日午前6時から正午は20%、明日正午から明後日にかけては10%です。ウェザーニュース発表の島原のお天気、さらに詳しく見ていきましょう。
English Translation
Title: Weather Report Personality: Murakami Ryuji
Shimabara's 3:00pm temperature was 12°C. There are no warnings or advisories presently. Today's weather; There's a northwesterly wind and it's cloudy. Tomorrow there will be a northwesterly wind and it will be cloudy, from the afternoon it will be sunny. The day after tomorrow there will be a northwesterly wind, later a westerly wind. It will be cloudy to partly-sunny*1. The chance of precipitation is 30% until 6pm. From 6pm until midnight tomorrow, it's 20%. From midnight tomorrow until 6am, it's 10%. From 6am tomorrow until noon, it's 20%. From noon tomorrow through the day after tomorrow it's 10%. Let's take a more detailed look at Shimabara's weather "weather news" announcement.
Notes: Japanese Grammar and Vocabulary
1. 「曇り時々晴れ」 literally means "cloudy, sometimes sunny".
Recommended Links
How to Proceed with the Read-Aloud Method
Would You Like to Have a Native Tutor Guide You?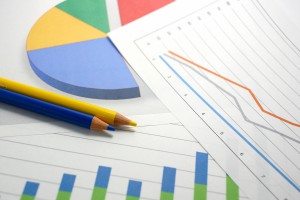 Since we are providing online lessons, you can learn Japanese with native speakers and our well-designed curriculum from anywhere in the world. Our lessons are;
-One on one lessons for 50 minutes once a week
-JPY5,800 (USD 47 or EUR 42 -20th June 2015) per month
-Continuous support from the same tutor
-Regular lesson time selected by users
We can be sure that your Japanese will enhance further. Please join in Wasabi today via the following.