Sponsored Links
Program: クリスマス Personality: Chiy Chiy
Slow Speed

Slow Speed with Pauses

Natural Speed

Natural Speed with Pauses

Japanese Script
何ででしょうね。あの、クリスマスってすっごくね、うわぁ楽しみだなぁって思うんですけど、クリスマスっていう感覚があっても、年末っていうね、イメージがね、まだね、なかなかね、出てこないというかですね。どうでしょうかね、みなさんは着々と今年を無事に終える準備は(笑い声)進んでいらっしゃいますでしょうか。ねぇ、うん。去年ですね、あの、外港の緑地公園、ねぇ綺麗でしたよね。今年もね、もうね、イルミネーション、綺麗にねぇ点いていますけど。去年ね、お友達と一緒に見に行ったんですよね。
English Translation
Title: Christmas Personality: Chiy Chiy
Why is it, um, that I think "Wow, I am very excited for Christmas", and I have the sense that Christmas is coming soon, but the image that the end of year is also coming soon hardly occurs to me? How about you? Are you all steadily progressing with your arrangements to finish the year off without incident? (Laughter) Well, yeah. Last year, um, that parkland outside the harbor was very beautiful, wasn't it? This year too, the illumination is beautifully lit. Last year I went to see it together with friends.
Notes: Japanese Grammar and Vocabulary
Recommended Links
How to Proceed with the Read-Aloud Method
Would You Like to Have a Native Tutor Guide You?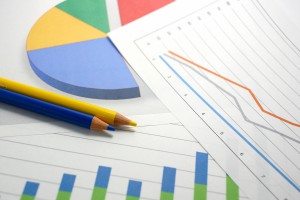 Since we are providing online lessons, you can learn Japanese with native speakers and our well-designed curriculum from anywhere in the world. Our lessons are;
-One on one lessons for 50 minutes once a week
-JPY5,800 (USD 47 or EUR 42 -20th June 2015) per month
-Continuous support from the same tutor
-Regular lesson time selected by users
We can be sure that your Japanese will enhance further. Please join in Wasabi today via the following.