Sponsored Links
Program: 憧れの職業 Personality: Chiy Chiy
Slow Speed

Slow Speed with Pauses

Natural Speed

Natural Speed with Pauses

Japanese Script
早速ですがメールを頂きました。ラジオネーム*1 島原のSさんから頂きました。ありがとうございます。「年末となりましたよね。」はい。ねぇ、あんまりまだね、そんな気がしないですけど年末なんですよね。うん。「憧れですね?私の憧れは家族や親族がみんな元気でいること。アントニオ猪木*2 さんも言っています、『元気があれば何でもできる』と。」はい、頂きました。ありがとうございます。うん、確かにそうですね。元気があれば何でもできる、とかいうんですかね。すいませんね。今やったことないのにやったんでですね。まったくね(笑い声)、はい、適当にやってしまいました。
English Translation
Title: The Longed-for Occupation Personality: Chiy Chiy
That was quick, but we've [already] received an email! We received it from a handle*1; Shimabara's Mr. /Ms. S. Thank you very much. Now it's the end of the year. Yes. Well, there still isn't that feeling very much, but it's the end of the year isn't it? Yeah. The topic is longing, isn't it? My longing is that family and relatives are all healthy. As Mr. Antonio Inoki*2 says, "If you're healthy, you can do anything". Yes, we've got it. Thank you very much. Yeah, that is certainly right. He said something like "If you're healthy you can do anything". Sorry. I imitated him, though I have never done that before. Really (laughter) yes, I've done it as I like.
Notes: Japanese Grammar and Vocabulary
1. 「ラジオネーム」 literally means "radio name".
2. A professional wrestler.
Recommended Links
How to Proceed with the Read-Aloud Method
Would You Like to Have a Native Tutor Guide You?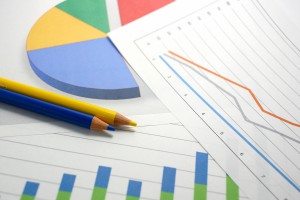 Since we are providing online lessons, you can learn Japanese with native speakers and our well-designed curriculum from anywhere in the world. Our lessons are;
-One on one lessons for 50 minutes once a week
-JPY5,800 (USD 47 or EUR 42 -20th June 2015) per month
-Continuous support from the same tutor
-Regular lesson time selected by users
We can be sure that your Japanese will enhance further. Please join in Wasabi today via the following.