Sponsored Links
Program: 憧れの職業 Personality: Chiy Chiy
Slow Speed

Slow Speed with Pauses

Natural Speed

Natural Speed with Pauses

Japanese Script
7位は公務員。まぁね、この辺はずっと最近はね、ランクの中に入っているのかなと。で、8位が看護師さん。うーん、看護師さんね。で、9位は薬剤師さん。薬剤師さんもね、ここ数年人気がありますよね。うーん。や、やっぱりお薬をもらいに薬局で、調剤薬局なんかにね、行ったりする機会も増えたからですね。それでどうしてもこう、目にする機会が増えてきた、っていうのはあるんですかね、うん。何をされてるのか、やっぱりね、こう、気になって、見ちゃったりしますもんね。うん。白衣を着て、ね、こうね、仕事をされている姿は確かにカッコいいから憧れますよね。うん。
English Translation
Title: The Longed-for Occupation Personality: Chiy Chiy
7th is a government worker. Well, I feel like this area makes it into the rank continuously these days. Now, 8th is a nurse. Yeah, it's a nurse. Now 9th is a pharmacist. Pharmacists have also been popular for the last few years, haven't they? Yeah, as expected, it's because the opportunities to go to a pharmacy or a pharmacist's office to receive medicine are increasing. Because of that, despite your intention, the opportunities to see pharmacists are increasing. It can't be, can it? Yeah. What they're doing, as expected, it attracts you, and you can't help but see them. Yeah, because by wearing a white coat, this figure doing work is certainly cool. People will long for this I think. Yeah.
Notes: Japanese Grammar and Vocabulary
Recommended Links
How to Proceed with the Read-Aloud Method
Would You Like to Have a Native Tutor Guide You?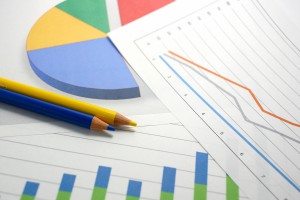 Since we are providing online lessons, you can learn Japanese with native speakers and our well-designed curriculum from anywhere in the world. Our lessons are;
-One on one lessons for 50 minutes once a week
-JPY5,800 (USD 47 or EUR 42 -20th June 2015) per month
-Continuous support from the same tutor
-Regular lesson time selected by users
We can be sure that your Japanese will enhance further. Please join in Wasabi today via the following.