Sponsored Links
Program: 憧れの職業 Personality: Chiy Chiy
Slow Speed

Slow Speed with Pauses

Natural Speed

Natural Speed with Pauses

Japanese Script
やっぱりインターネットとか、いろんなものが普及してきてるから、いろんな、こう、こういう仕事はなんていうのかな?とか、こういう仕事どうしたらいいのかな?とか調べやすくなった、っていうのもあるんですかね。いろんなね、名前もわかるようになって、いろんなね、新しい言葉で、が出てきて*1、新しくはないのかもしれないですけど。知らなかった言葉とかがね、たくさん出てきて、へぇーすごいなぁと、ねぇ。もうほんとにね、憧れの職業なんて昔からそんなにね、変わらないのかなって、イメージ的にね、あのー、順番がね、順位が前後したりとかね、その年によってアナウンサーになりたいっていう子たちがいっぱいいたりとか、声優さんになりたいっていう子たちがいっぱいいた時期とか、ねぇ。アイドルになりたいっていう子供たちがたくさんだった時とか、そういうのでね、ちょっとしたね、変化かなと、ぐらいしかね、思ってなかった私が大間違いでしたね。うーん。
English Translation
Title: The Longed-for Occupation Personality: Chiy Chiy
As expected, because various things like the internet are becoming common, it has become easy to check into something like "what is this job?" or "what should we do for this job?", things like this. Various names have also come to be understood, various new words are coming out*1, but they might not be new. There are a lot of things like unknown words coming out. It's impressive isn't it? Really, longed-for occupations from long ago have not changed so much. Imaginatively speaking, um, the sequential order…the ranking gets revised. Or depending on that year, there were a great deal of children who said they want to become an announcer, another time a great deal of children who said they want to become a voice actor, weren't there? One time there were a lot of children said they want to become an idol. I only thought that a kind of minor change was happening, but I was completely wrong. Hmmm.
Notes: Japanese Grammar and Vocabulary
1. With the phrase 「新しい言葉で、が出てきて」, the correct word was 「新しい言葉が出てきて」, but she made a mistake and corrected herself.
Recommended Links
How to Proceed with the Read-Aloud Method
Would You Like to Have a Native Tutor Guide You?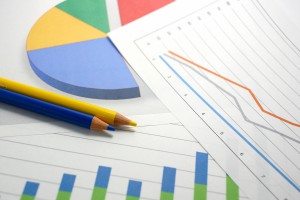 Since we are providing online lessons, you can learn Japanese with native speakers and our well-designed curriculum from anywhere in the world. Our lessons are;
-One on one lessons for 50 minutes once a week
-JPY5,800 (USD 47 or EUR 42 -20th June 2015) per month
-Continuous support from the same tutor
-Regular lesson time selected by users
We can be sure that your Japanese will enhance further. Please join in Wasabi today via the following.