Sponsored Links
Program: 秋のイベント Personality: 茂 ショウゴ
Slow Speed

Slow Speed with Pauses

Natural Speed

Natural Speed with Pauses

Japanese Script
一つ見てみたいなと。ま、一つだけじゃないです、全て見てみたいですよ。ね、競技種目非常にたくさんありますからね。市民体育祭、陸上競技、水泳、サッカー、テニス、バレーボール、バスケットボールやレスリング、ソフトテニスはもちろん、相撲、バドミントン、剣道、空手、ボーリング、そしてですね、少林寺拳法*1、これも行われる。見てみたいですね。あとボールルームダンスとかローンボール、こんなもの、こんなものっていいますかね*2、こういった競技も行われますので、また見所満載の市民体育祭になるのではないんでしょうか。え、ちなみにこの少林寺拳法なんですが第二小学校体育館で10月6日に行われます。
English Translation
Title: Autumn Event Personality: Shige Shōgo
That's one thing I want to see. Well, not just one thing, I'd like to see them all! Hey, there are a lot of competition events. In the Public Sports Festival there's track and field events, swimming, soccer, tennis, volleyball, basketball and wrestling, softball of course, sumo, badminton, kendo, karate, and bowling. They're even doing Shorinji Kenpo*1. I want to see this. And surprisingly, oops…not surprisingly*2, there are things like ballroom dancing and lawn bowling, and it seems the Public Sports Festival will be loaded with things to see, won't it? Um, incidentally, the Shorinji Kenpo will be held on October 6th in the Daini Elementary School gymnasium.
Notes: Japanese Grammar and Vocabulary
1. 「少林寺拳法」 is a Japanese martial art modified from Shaolin Kung Fu.
2. In the sentence 「こんなもの、こんなものっていいますかね」, the use of the phrase 「こんなもの」 comes off as sounding a bit rude, so he corrects himself immediately by saying 「こんなものっていいますかね」 which means something like "I wonder if I should say this?"
4. Traditional Japanese archery
Recommended Link
How to Proceed with the Read-Aloud Method
Would You Like to Have a Native Tutor Guide You?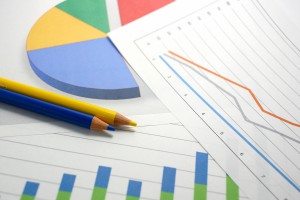 Since we are providing online lessons, you can learn Japanese with native speakers and our well-designed curriculum from anywhere in the world. Our lessons are;
-One on one lessons for 50 minutes once a week
-JPY5,800 (USD 47 or EUR 42 -20th June 2015) per month
-Continuous support from the same tutor
-Regular lesson time selected by users
We can be sure that your Japanese will enhance further. Please join in Wasabi today via the following.