Language exchange, which refers to the mutual teaching of partners' first languages, is one of the best methods to learn a second language because even though it costs nothing, you can even experience cross-cultural communication. However, it is not so easy to find suitable Japanese language partners or maintain that partnership. In this article, we will show you how to figure it out.
The Best Way of Finding Suitable Japanese Language Partners
First of all, we need to tell you an interesting fact; Japanese people tend to prefer NATIVE English speakers. Even if you are proficient in English as a second language, Japanese people may not want to partner up with you. Apart from English, popular languages in Japan are Chinese, Korean, French, German, Spanish and Italian. If your first language is one of them, you can probably find Japanese language partners by utilizing the following tips. If not, you may need to budget for Japanese lessons.
Five Important Tips to Find Japanese Language Partners
1. Common Interests Make Good Partners
In language exchange, you regularly communicate with your partner. For the first week or so, it's all right to introduce yourselves. However, after a while, you need to find conversation enjoyable. Otherwise, the communication will start to fade. When you look for language partners, you should detail in your profile things like  your job, major, hobby, interest, personality, learning purpose, current proficiency, target, etc. That way, you can avoid mismatches and find people who have the same interests as you do.
2. Similar Levels (Intermediate and above)
If both of partners are beginners, you will have tough time communicating with each other. When you want to arrange an appointment to talk with your partner on Skype, you may need to state your preference for the date and time, while also considering the time difference. You may also need to postpone or cancel your appointment if there is an emergency. If you don't think that you can manage in these situations using Japanese, you should find Japanese language partners who can speak with you  your first language.
3. Keep Up Motivation
It's possible that even if you would like to talk with your partner once a week, they may be on a different schedule than you asking for more frequent or infrequent sessions. On the same note, when you do find a partner who is willing to chat with you, make sure that they are as motivated as you are. In language exchange, you basically take turns speaking in the target language for 30 minutes or one hour. Take care not to break the rule you decided. If you or your partner break that rule more often than not, the partnership is probably not the best. Don't stop searching until you find someone who is as motivated to speak in their target language as you are.
4. Don't Expect Explanations for Japanese Grammar
Native speakers are usually unaware of grammar in their first language. For example, can you explain why native English speakers say "in the car" and "on the bus"? Even if you could, trying to explain it would probably be easier to do in your first language. The same is true for your partner as well. Be aware that you cannot fully rely on your partner for everything and take some time to study Japanese grammar on your own.
5. Language Partner VS. Dating Partner
There are people who look for language partners with intend to do something unrelated to learning a language. These people seem very kind or polite on the surface, but in reality, they don't intend to learn your first language. They may say something like, "I want to learn about your culture, so let's chat and have a cup of tea." Be careful. Nobody, aside from your family and close friends, wants to volunteer to help you unless there is a catch. In my case, as a Japanese man learning English, I made offers to be language partners to other men  and then I could thankfully find several, serious language partners.
Three Major Website to Find Japanese Language Partners
There are a lot of websites which allow you to find Japanese language partners. Here, we will focus on communicating with someone on the internet, which is quite enough to improve Japanese.

This is a place where people post entries in their target language and native speakers correct them. The focus is on writing practice, though you can try to find Japanese language partners to practice speaking. The advantage of this site is that you can see how hard a user studies and how proficient he or she is before making an offer and naturally build a good relationship through mutual teaching.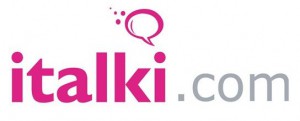 This is a language learning social network. You can find professional teachers, community tutors, and language partners to ask questions. If you would like to practice speaking, this is more suitable than Lang-8. There are also some useful features: Notebook where you can receive corrections from native speakers, and Discussion where you can talk about anything related to your target language.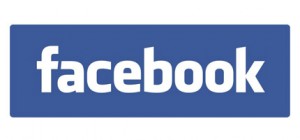 Needless to say, this is one of the biggest social network services in the world. There are a lot of Facebook groups for language exchange. The advantage is that you're already familiar with the user-interface (how to use) and you can detect who is a spammer by checking their friend list and timeline.
Conclusion
As you may have already noticed, finding suitable Japanese language partners and maintaining a partnership are not easy tasks. Simply speaking, how much time you spend will make a difference. Try to tackle this with patience. If you have difficulty finding Japanese language partners, taking online Japanese lessons can be a good option. As the saying goes, "Time is money," you can save your priceless time and concentrate on your learning. In either case, interaction with native speakers is indispensable to be a good speaker. Have a fun learning with your language partners.
Recommended Links