When it comes to "thank you" in Japanese, ありがとう is the most common phrase. However, there are a lot of other expressions to say "thank you" and you may choose one of them depending on situations. In this article, you are going to learn how to express your thanks in various situations.
Sponsored Links
Expressing Your Thanks in Japanese with Proper Phrases
 ありがとう in Present, Past and Future Tense
Casual
| | |
| --- | --- |
| Present | ありがとう。 |
| Past | 昨日 / 先週 / この間 はありがとう。 |
| Future | ありがとう。 |
Polite
| | |
| --- | --- |
| Present | ありがとうございます。 |
| Past | 昨日 / 先週 / この間 はありがとうございました。 |
| Future | ありがとうございます。 |
Note:
In Japanese grammar, what determines the past tense is words such as 「昨日 yesterday」, 「先週 last week」 and 「この間 the other day」, rather than 「~た」. For example, if your friend helped you with your homework last Saturday, you can say 「先週はありがとう」. Regarding the future tense, it is usually same as the present tense, but it may be better that you clarify why you say "thank you". Let's see the followings.
For something particular, How to Say "Thank You"
Verb + ~くれてありがとう (ございます)
手伝ってくれてありがとう (ございます)。
Thank you for helping me.
来てくれてありがとう (ございます)。
Thank you for coming.
話しかけてくれてありがとう (ございます)。
Thank you for talking to me.
Noun + ありがとう (ございます)
応援ありがとう (ございます)。
Thank you for your cheering.
運転ありがとう (ございます)。
Thank you for your driving.
参加ありがとう (ございます)。
Thank you for your joining.
How to Say "Thank You" in Business Scenes
誠にありがとうございます。
Thank you very much.
先日はお忙しい中ありがとうございました。
Thank you for taking time from your busy schedule the other day.
田中さんのおかげで、成功することができました。
Thanks to you (Mr. Tanaka), we were able to succeed it.
佐藤さんの暖かいお言葉に大変感謝しております。
We really appreciate for your (Mr. Sato) warm comment. 
厚くお礼を申し上げます。
I would like to express my gratitude.
To Friends, ありがとう in Japanese Slang
ありがと。
ありがとね。
あんがと。
あんがとね。
サンキュ。
サンキュね。
あざっす。
あとんす。 
Conclusion
ここまで読んでくれてありがとうございました。 Thank you for reading. Expressing your thanks is the beginning of communication. Let's try to use the above phrases from today!
Recommended Links
10 Ways of Saying "I'm late" in Japanese
15 Phrases: How to Say "You're Welcome" in Japanese
Japanese Greetings: 30 Phrases You Need to Know
Would You Like to Have a Native Tutor Guide You?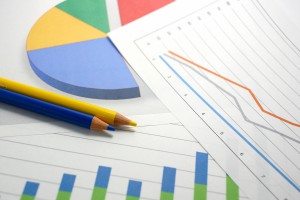 Since we are providing online lessons, you can learn Japanese with native speakers and our well-designed curriculum from anywhere in the world. Our lessons are;
-One on one lessons for 50 minutes once a week
-JPY5,800 (USD 47 or EUR 42 -20th June 2015) per month
-Continuous support from the same tutor
-Regular lesson time selected by users
We can be sure that your Japanese will enhance further. Please join in Wasabi today via the following.