One of the best marriage proposal ideas is to propose to a girl in her own language. If you have a Japanese girlfriend and the time has come, please try to use the following phrases. *We have made literal English translations for the sake of easy understanding. Please utilize them just for understanding the meaning of the phrases.
Sponsored Links
Be Brave, How to Propose to a Girl in Japanese
好きです。結婚してください。
I love you. Please marry me.
結婚してくれませんか?
Will you marry me?
俺の奥さんになって欲しい。
I want you to be my wife.
ずっと一緒にいよう。
Let's stay together forever.
一生幸せにします。結婚してください。
I will make you happy forever. Marry me.
世界で一番、あなたのことを愛しています。
I'm the one who loves you most in the world.
(Name)を幸せにできるのは俺だけだ。
Who can make you happy is me. 
俺が(Name)を一生守るよ。
I will protect you forever.
(Name)を一生愛し続ける自信がある。
I have confidence that I will continuously love you forever.
結婚しよう。絶対に後悔させないから。
Let's get married. I will never make you regret. 
(Name)なしの人生は考えられない。
I cannot imagine my life without you.
たとえ(Name)が歳をとっても、病気になっても、変わらず(Name)を愛し続けます。
Even if you get old or sick, I will never change my love for you
(Name)と一緒に歳をとっていきたい。
I want to grow old with you.
僕のために毎朝みそ汁をつくってくれませんか?*Japanese typical phrase.
Will you make miso soup every morning for me?
Conclusion
In Japan, when you tell something important, we recommend that you should call your girlfriend her name. Then, while you utilize the above phrases, please don't forget to use your own words. That's the most romantic way. Good luck.
Recommended Links
For Girls, How to Propose to a MAN in Japanese
Emotional Adjectives : How to Express Your Feelings in Japanese
Would You Like to Have a Native Tutor Guide You?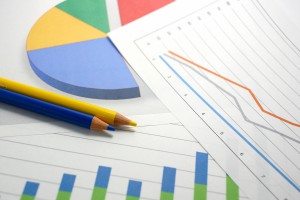 Since we are providing online lessons, you can learn Japanese with native speakers and our well-designed curriculum from anywhere in the world. Our lessons are;
-One on one lessons for 50 minutes once a week
-JPY5,800 (USD 47 or EUR 42 -20th June 2015) per month
-Continuous support from the same tutor
-Regular lesson time selected by users
We can be sure that your Japanese will enhance further. Please join in Wasabi today via the following.