Nowadays it's not so unusual that a girl proposes to a man. Especially, Japanese men are well-known for their shyness. When necessary, please try to use the following phrases to propose to your Japanese boyfriend. *We have made literal English translations for the sake of easy understanding. Please utilize them just for understanding the meaning of the phrases.
Sponsored Links
12 Phrases: How a Girl Proposes to a MAN in Japanese
好きです。結婚してください。
I love you. Please marry me.
結婚してくれませんか?
Will you marry me?
これから先もずっと(Name)と一緒にいたい。結婚しよう。
I want to share the rest of my life with you. Let's get married.
ずっと(Name)のそばにいてもいいですか?
Can I be with you forever?
私を(Name)のお嫁さんにしてください。
Please let me be your bride.
(Name)と一緒なら、他に何もいらないよ。
I want nothing but to be with you.
おばあちゃんになっても(Name)と手を繋いでいたい。
 I want to hold your hands when we're old.
初めて会ったときから、ずっと(Name)と結婚したいと思っていたよ。
I have been wanting to marry you since I met you for the first time.
私が(Name)を幸せにしてあげる!
I will make you happy.
私以上に(Name)を幸せにしようとする人はいないよ。
No one will work harder to make you happy more than me.
私と結婚したら、楽しいと思うんだけどな。
I think we can enjoy the rest of our life if you marry me.
他にも幸せになる道はたくさんあるかもしれない。けど私に必要なのは(Name)なの。
There may be many ways to be happy in this life, but all I really need is you.
Conclusion
As the saying goes "there is no accounting for tastes", please try to find a suitable phrase to propose to your Japanese boyfriend. Good luck.
Recommended Links
14 Romantic Phrases: How to Propose to a Girl in Japanese
Emotional Adjectives : How to Express Your Feelings in Japanese 
Would You Like to Have a Native Tutor Guide You?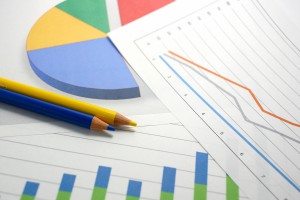 Since we are providing online lessons, you can learn Japanese with native speakers and our well-designed curriculum from anywhere in the world. Our lessons are;
-One on one lessons for 50 minutes once a week
-JPY5,800 (USD 47 or EUR 42 -20th June 2015) per month
-Continuous support from the same tutor
-Regular lesson time selected by users
We can be sure that your Japanese will enhance further. Please join in Wasabi today via the following.