Sponsored Links
Japanese Graded Readers: Fairy Tales and Short Stories with Read-aloud Method
Lesson 3-1: ツルの恩返し / The Crane of Gratitude
Slow Speed

Slow Speed with Pauses

Natural Speed

Natural Speed with Pauses

Japanese Script
むかしむかし、若い男が一人で山に住んでいました。男はお金がないので、山の木を売って生活しています。ある冬の日、男が家に帰っていると、変な音が聞こえました。「これは何の音だ?」男は音がする場所にゆっくりと向かいました。すると、雪の上で休んでいるツルを見つけました。変な音はツルが鳴いた声だったのです。ツルは疲れて動けないようでした。 男はそれを見ると、急いで家に帰りました。そして、自分の夜ごはんを持って、ツルがいるところに向かいました。「これを食べて。」男はそう言って、ツルの横にごはんを置きました。ツルがごはんを食べている間に、男は静かに家に帰りました。
English Translation
Once upon a time, a young man lived in a mountain alone. The man didn't have money, so he lived on selling trees in the mountain. One day in winter, when he was going home, a strange sound was heard. "What is this sound?" The man slowly headed toward the place making the sound. Then, he found a crane taking a rest on the snow. The strange sound was the voice the crane sang. She looked tired and unable to move. The man looked at it and then went home in a hurry. And, he took his dinner and headed toward the place where she was. "Eat this," the man said and put the meal beside her. While the crane was eating the meal, the man quietly went home.
Vocabulary
| Words | Types | Meanings |
| --- | --- | --- |
| むかしむかし | set phrase  | long ago |
| 一人 | noun | alone, unmarried, solitary  |
| 住む  | u-verb  | to live, to reside, to inhabit  |
| お金  | noun  | money  |
| 売る  | u-verb  | to sell  |
| ある  | pre-noun adjectival  | a certain, some  |
| 変 | noun, na-adjective  | strange, odd, peculiar, weird  |
| 鳴く | u-verb  | to sing (bird)  |
| ところ  | noun, suffix  | place, spot, scene, site  |
Recommended Links
Would You Like to Have a Native Tutor Guide You?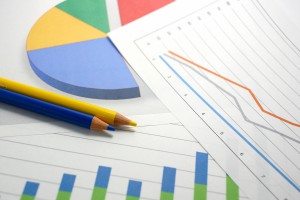 Since we are providing online lessons, you can learn Japanese with native speakers and our well-designed curriculum from anywhere in the world. Our lessons are;
-One on one lessons for 50 minutes once a week
-JPY5,800 (USD 47 or EUR 42 -20th June 2015) per month
-Continuous support from the same tutor
-Regular lesson time selected by users
We can be sure that your Japanese will enhance further. Please join in Wasabi today via the following.