Sponsored Links
Program: ウェザーリポート, Personality: マッキー
Slow Speed

Slow Speed with Pauses

Natural Speed

Natural Speed with Pauses

Japanese Script
時刻は5時6分を回っております。ここからはお天気情報をお知らせいたします。現在、島原半島三市には、警報・注意報は発表されておりません。続きまして島原地方今日これからのお天気は曇り、現在の気温は23度、北の風、風速4メートルです。続きまして明日、7月18日土曜日から24日金曜日までの週間お天気です。明日は晴れ時々曇り*1、予想最高気温29度、最低気温21度、降水確率10%。明日は日差しが届いて、夏を感じる暑さになりそうです。猛暑日になる可能性もあります。こまめに水分を摂って、熱中症対策を心がけてください。
English Translation
Title: Weather Report Personality: Makkī
The time has turned to 5:06. Now, we will let you know the weather forecast. Currently, no warnings or advisories are issued for the three cities of Shimabara peninsula. Continuing on, Shimabara region's weather from now is cloudy. Current temperature is 23°C with a northerly wind, and wind speed is 4 meters. Continuing on, the week's weather from tomorrow, Sunday July 18th until Friday the 24th; Tomorrow will be mostly to partly-sunny*1, the expected high is 29°C, the expected low is 21°C with a 10% chance of precipitation. Tomorrow the sunlight will return and it's likely we'll experience summer heat. There is the possibility that it will become an extremely hot day. Please frequently drink liquids and take precautions against heatstroke.
Notes: Japanese Grammar and Vocabulary
1. 「晴れ時々曇り」 literally means "sunny, sometimes cloudy".
Recommended Link
How to Proceed with the Read-Aloud Method
Would You Like to Have a Native Tutor Guide You?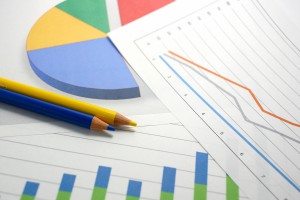 Since we are providing online lessons, you can learn Japanese with native speakers and our well-designed curriculum from anywhere in the world. Our lessons are;
-One on one lessons for 50 minutes once a week
-JPY5,800 (USD 47 or EUR 42 -20th June 2015) per month
-Continuous support from the same tutor
-Regular lesson time selected by users
We can be sure that your Japanese will enhance further. Please join in Wasabi today via the following.