Before starting the exercise for expressing "before" and "after" 「…前に」「…後」, please clarify any doubts you may have about the grammatical rules by referring to your grammar guidebook or dictionary. The Instantaneous Composition Method requires you to compose sentences with the target sentence pattern(s) over and over in order to use them almost effortlessly. You should already have the necessary knowledge.
Reference

Genki II – Lesson 17: ~前に / ~てから
Tae Kim's Guide – Verb sequences
Sponsored Links
Instantaneous Composition Exercise for Expressing "Before" and "After" 「…前に」「…後」
This is not a translation exercise. This is the Instantaneous Composition Exercise. As if a reflexive action, try to create an equivalent Japanese sentence shortly after reading an English script. Try not to think for more than three seconds.
Audio File
English and Hidden Japanese Scripts
 1. 
Before (I) start, (I will) prepare a lot. 
始める前に、準備をたくさんします。 
 2. 
Before (I) go to Japan, (I will) study Japanese.
日本に行く前に、日本語を勉強します。
 3. 
Before (it) rained, (I) went home.
雨が降る前に、家に帰りました。
 4. 
Before someone (else) bought (it), I bought (it).
誰かが買う前に、私が買いました。
 5. 
Before the game, let's practice together.
試合の前に、一緒に練習しましょう。
 6. 
After the game, (I) was very tired.
試合の後、とても疲れていました。
 7. 
After (I) have eaten a meal, (I will) take a bath.
ごはんを食べた後、お風呂に入ります。
 8. 
After (I) have arrived at (my) house, (I will) do (my) homework. 
家に着いた後、宿題をします。
 9. 
After (I) talked with Yoshida-san, (I) talked with Ogawa-san.
吉田さんと話した後、小川さんと話しました。 
 10. 
After (I) came to Japan, (I) started a new hobby. 
日本に来た後、新しい趣味を始めました。 
Recommended Links
How to Proceed with the Instantaneous Composition Method
Would You Like to Have a Native Tutor Guide You?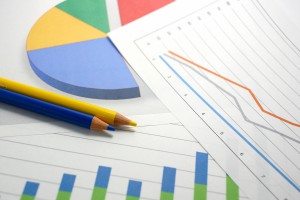 Since we are providing online lessons, you can learn Japanese with native speakers and our well-designed curriculum from anywhere in the world. Our lessons are;
-One on one lessons for 50 minutes once a week
-JPY5,800 (USD 47 or EUR 42 -20th June 2015) per month
-Continuous support from the same tutor
-Regular lesson time selected by users
We can be sure that your Japanese will enhance further. Please join in Wasabi today via the following.