Sponsored Links
Japanese Graded Readers: Fairy Tales and Short Stories with Read-aloud Method
Lesson 4-9: 注文の多い料理店 / The Restaurant That Has Many Orders
Slow Speed

Slow Speed with Pauses

Natural Speed

Natural Speed with Pauses

Japanese Script
そして、化け物は二人に話し始めました。「お客さん、用意はもう終わっているよ。こちらに来なさい。」二人は怖くて、歩くことができません。大きな声で泣いていました。化け物は言います。「そんなに泣いたら不味くなってしまうよ。俺はもうナイフとフォークを持っているんだ。いつでも食べられるよ。」二人は動くことができません。その時、急に大きな音がしました。あの逃げた犬が壁を壊して部屋に入ってきたのです。犬は二人の手を取って逃げました。二人は泣きながら犬についていきました。そして、犬は二人を近くの街まで送っていきました。二人は泣いて喜びました。「ありがとう、ありがとう。」二人は犬に何度も言いました。二人はやっと自分の家に帰ることができました。しかし、それから二人の泣き顔は二度と普通の顔には戻りませんでした。
English Translation
Then, the monster started talking to them. "Hi guests, the preparation is already done. Come on here." They were scared and couldn't walk. They were crying with a loud voice. The monster said, "If you cry like that, you will start to taste bad. I already have a knife and a fork. I can eat you anytime." They couldn't move. At the time, a big sound suddenly was heard. Those dogs who had run away broke the wall and entered the room. The dogs took their hands and ran away. They followed the dogs while crying. Then, the dogs took them to a nearby town. They cried with happiness. "Thank you. Thank you." They said to the dogs many times. They could finally go home. But, since then, their crying faces would never return to normal.
Vocabulary
| Words | Types | Meanings |
| --- | --- | --- |
| 客 | noun  | guest, visitor  |
| こちら  | noun  | (polite) here |
| 泣く  | u-verb  | to cry, to weep, to sob, to howl  |
| 不味い  | i-adjective  | unappetizing, unpleasant (taste, appearance, situation)   |
| いつでも  | adverb  | (at) any time, always, at all times, whenever  |
| 壊す  | u-verb  | to break, to destroy, to demolish |
| 手を取る  | set phrase | to take  someone's hand  |
| ついていく  | set phrase | to accompany, to follow  |
| 何度も  | adverb | many times over, often  |
Recommended Links
Would You Like to Have a Native Tutor Guide You?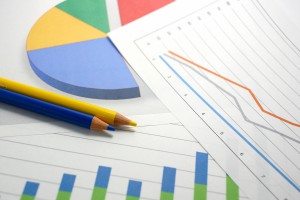 Since we are providing online lessons, you can learn Japanese with native speakers and our well-designed curriculum from anywhere in the world. Our lessons are;
-One on one lessons for 50 minutes once a week
-JPY5,800 (USD 47 or EUR 42 -20th June 2015) per month
-Continuous support from the same tutor
-Regular lesson time selected by users
We can be sure that your Japanese will enhance further. Please join in Wasabi today via the following.