Before starting the exercise for expressing hearsay 「そうだ」「らしい」, please clarify any doubts you may have about the grammatical rules by referring to your grammar guidebook or dictionary. The Instantaneous Composition Method requires you to compose sentences with the target sentence pattern(s) over and over in order to use them almost effortlessly. You should already have the necessary knowledge.
Reference

Genki II – Lesson 17: ~そうです
Tae Kim's Guide – Various ways to express similarity and hearsay
Sponsored Links
Instantaneous Composition Exercise for Expressing Hearsay 「そうだ」「らしい」
This is not a translation exercise. This is the Instantaneous Composition Exercise. As if a reflexive action, try to create an equivalent Japanese sentence shortly after reading an English script. Try not to think for more than three seconds.
Audio File
English and Hidden Japanese Scripts
 1. 
(I) heard that (my) friend is crying.
友達が泣いているそうです。
 2. 
(I) heard that (my) teacher is still sleeping.
先生がまだ寝ているそうです。
 3. 
(I) heard that (my) younger brother is collecting stamps.
弟が切手を集めているそうです。
 4. 
(I) heard that Ishii-san (will) be away from (his/her) home tomorrow.
明日石井さんは留守だそうです。
 5. 
(I) heard that (it will) be sunny tomorrow. 
明日は晴れるそうです。
 6. 
(I) heard that (my) mother (will) come here soon.
お母さんがもうすぐここに来るそうです。
 7. 
(I) heard that Mori-san moved. 
森さんが引っ越したそうです。
 8. 
(I) heard that Fukuda-san's grandfather passed away.
福田さんのおじいさんが亡くなったそうです。
 9. 
(I) heard that (you) can speak French (, is that so?) 
フランス語を話せるそうですね。 
 10. 
(I) heard that (you) know a delicious restaurant (, is that so?) 
美味しいレストランを知っているそうですね。 
Note
「そうだ」 and  「らしい」 have the same meaning; however そうだ can sound more professional. Here, we're following そうだ.
Recommended Links
How to Proceed with the Instantaneous Composition Method
Would You Like to Have a Native Tutor Guide You?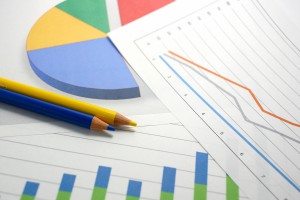 Since we are providing online lessons, you can learn Japanese with native speakers and our well-designed curriculum from anywhere in the world. Our lessons are;
-One on one lessons for 50 minutes once a week
-JPY5,800 (USD 47 or EUR 42 -20th June 2015) per month
-Continuous support from the same tutor
-Regular lesson time selected by users
We can be sure that your Japanese will enhance further. Please join in Wasabi today via the following.