Sponsored Links
Program:海外のニュース Personality: 村上隆二
Slow Speed

Slow Speed with Pauses

Natural Speed

Natural Speed with Pauses

Japanese Script
これすごいですよね、長距離で、あ、ワシントンからハワイまで行っても千円ですよ。これ日本からハワイとさほど変わんないんじゃないんですか?距離でいくと、ねぇ。ちょっと、ビックリです。こういうことってあるんですね。たまに、あの、日本でもチラシの価格が一桁違っていたりとか、ま、安い方は結構、あの、間違いってありますけど、ま、そういうことってあるんですね。無料、高くても千円。夢、ほんと夢のようです、ねぇ。こういうのに一回乗ってみたいなって思いますけども、ねぇ。こういったことがあったそうですよ。さて、時刻は1時13分回っています。番組宛のメッセージ、リクエスト、引き続きお待ちしていますよ。こちらまでお寄せください。メール、884@shimabara.fm、884@shimabara.fm、ファクシミリは0957–62–0884、FMしまばらのホームページ、またアプリのFMプラプラ、こちらからもアクセスいただけます。
English Translation
Title: Foreign News Personality: Murakami Ryuji
I think this is awesome, isn't it? For long distance, going from Washington to Hawaii for 1000 yen. There's not much of a difference from Japan to Hawaii if we look at the distance. It's surprising, that there's such a thing. In Japan as well once in a while, um, there are mistakes in the number of zeros in prices on flyers which often show cheaper prices, but there are things like that. Free, or the higher price is still 1000 yen. A dream, it's really like a dream isn't it? I think I'd like to ride one time like this. This has happened! Well, the time is now passed 1:13. The program is continuously looking forward to addressing your messages and requests; please send them this way. Our Email is 884@shimabara.fm, that's 884@shimabara.fm. Our fax number is 0957-62-0884. You can also access us from Shimabara FM's webpage, and the FM Purapura app.
Notes: Japanese Grammar and Vocabulary
Recommended Links
How to Proceed with the Read-Aloud Method
Would You Like to Have a Native Tutor Guide You?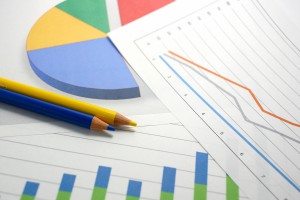 Since we are providing online lessons, you can learn Japanese with native speakers and our well-designed curriculum from anywhere in the world. Our lessons are;
-One on one lessons for 50 minutes once a week
-JPY5,800 (USD 47 or EUR 42 -20th June 2015) per month
-Continuous support from the same tutor
-Regular lesson time selected by users
We can be sure that your Japanese will enhance further. Please join in Wasabi today via the following.