Sponsored Links
Program: 憧れの職業 Personality: Chiy Chiy
Slow Speed

Slow Speed with Pauses

Natural Speed

Natural Speed with Pauses

Japanese Script
そしてですね、第10位です。10位、これまたね、なんだこりゃと思いました。第10位、ナニーって。ナニーって何ー?*1(笑い声)ね、すいませんね。はい。ナニーって、なんだこりゃ*2って、これこそね、まったくわかんないなと、ねぇ。これはやっぱりね、ナニーはなんなのか、(笑い声)調べなきゃなと。どんなことの、どんな職業なのかなと思ったらですね、保護者に代わって一時的に子供を預かって面倒を見る仕事だそうなんですよ。あのベビーシッターさんとはまたね、ちょっと違って、躾とか勉強とか教えたりとか、そういうところまでする職業。ねぇ。うん?えぇ?って思うような職業、たくさん最近あるんですね。うん。
English Translation
Title: The Longed-for Occupation Personality: Chiy Chiy
And now, 10th place.10th place, again I thought "what is it?" 10th place is nanny. Nanny, what?*1 (Laughter) Sorry. Yes. Nanny, what on earth is this?*2 This I truly didn't understand. As expected, I had to check into what this nanny was (laughter). I wondered what kind of thing, what kind of occupation this is. It looks like this job temporarily looks after and takes care of children instead of a parent. It's a little different from a babysitter; this occupation teaches things like discipline and studying. Yeah, there have been many occupations recently making you think "Um!?" or "Really!?" Yes.
Notes: Japanese Grammar and Vocabulary
1. She keeps saying 「ナニーって何―?」 or "what is a nanny?" This is a pun in Japanese because 「何―」 and 「ナニー」 have the same pronunciation. Also, she elongates the word 「何」 for emphasis and to make it sound more like "nanny".
2. 「なんだこりゃ」 is equivalent to 「なんだこれは」. It has a more casual touch and is a little more emotional of an expression.
Recommended Links
How to Proceed with the Read-Aloud Method
Would You Like to Have a Native Tutor Guide You?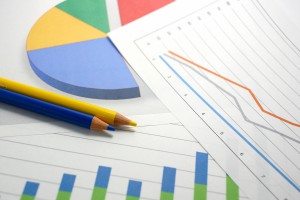 Since we are providing online lessons, you can learn Japanese with native speakers and our well-designed curriculum from anywhere in the world. Our lessons are;
-One on one lessons for 50 minutes once a week
-JPY5,800 (USD 47 or EUR 42 -20th June 2015) per month
-Continuous support from the same tutor
-Regular lesson time selected by users
We can be sure that your Japanese will enhance further. Please join in Wasabi today via the following.